Elementary Program
At Learning Tree International School, we recognize the need for a differentiated approach to education. The paths that parents choose for their children are based on individual requirements and goals, and are as unique as the kids themselves. We provide options and opportunities to help our students and families succeed. In our two elementary programs, Morning and Afternoon, we provide each student the tools to develop a growth mindset. We encourage them to grow through challenges and to use their knowledge and skills to contribute to the lives of others in the future. Our challenging curriculum and excellent student-teacher ratio facilitates academic success.

Our Two Programs:
Elementary Program
Dual-schooling Program
Full-Time
Our elementary program offers a challenging curriculum structured around the American Common Core Standards. The program establishes a solid, well-rounded academic foundation in English while fostering a strong sense of community. We incorporate a method that is more traditionally Japanese, to encourage student autonomy: for example, letting students take turns to serve lunch and clean their own classroom. We use a holistic approach to help the students connect to Learning Tree's international values,build social-emotional skills and digital literacy, and prepare for global mobility. Believing that students learn through creating and self-expression, our curriculum includes fine arts & art history, music & music theory, performance arts, dance, and martial arts. To support bilingual language development, we are pleased to offer an optional Japanese curriculum in the afternoon.
Dual Schooling
Our Dual-schooling program offers an innovative approach to cultural and intellectual development. It's a unique dual
schooling program that offers fresh opportunities for growth. In the morning, students immerse themselves in an authentic cultural experience by attending local elementary schools. In the afternoon, the students come to Learning Tree to receive an international education aligned with the American Common Core Standards. This cultivates a truly bilingual and bi-cultural understanding of the world. Students will develop the foundations of critical thinking and self-expression skills that are valued internationally. Through cultural comparison and integration, students will forge a unique personal identity. Intellectually bilingual students are prepared for a future of community leadership. Dual schooling requires highly motivated students who can meet the challenges of the program.
What Is the Elementary Program?
Curriculum
01. Social-Emotional Learning

Social and emotional learning is an important part of education and development. By using the Collaborative for Academic, Social, and Emotional Learning (CASEL) framework, we are able to create an environment where the social and emotional needs of the students are prioritized alongside their academic growth. Each week, we will learn about and discuss different topics related to self-management, self-awareness, social-awareness, relationship skills, and responsible decision-making. Students will learn how to navigate their emotions while also being considerate of the feelings of their peers. They will learn how their actions and decisions affect their day-to-day lives.
02. Benchmark Advance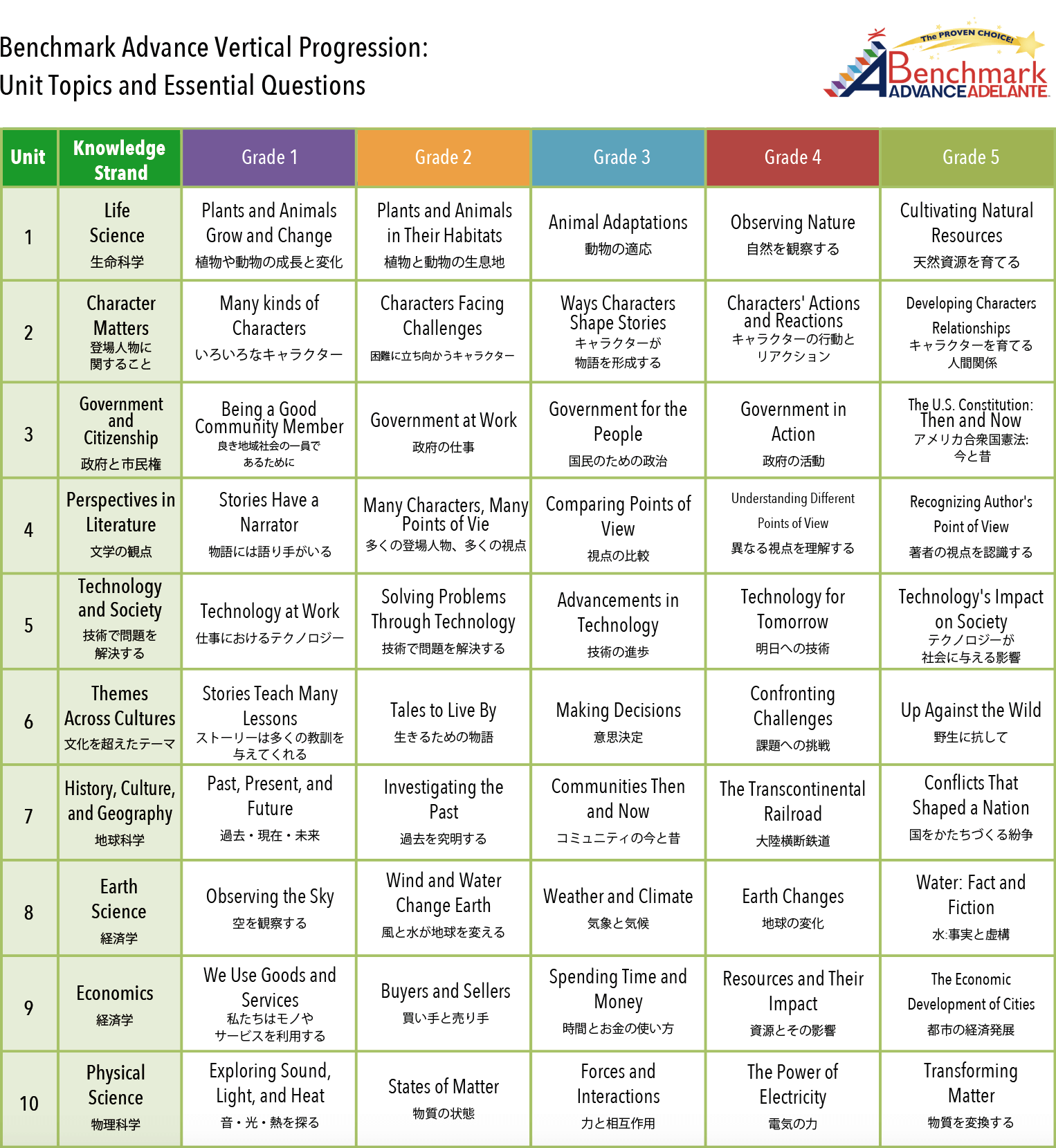 We have adopted the well-established Benchmark Advance curriculum*, which believes in learning through reading, writing, and discussion. In this interdisciplinary program, the focus areas – literature, science, and social studies – work cohesively with language arts to help the students grow in multiple areas of knowledge. Students engage in critical thinking and discussion, building perspectives and developing content knowledge. Grade by grade, knowledge grows. Students begin each grade with essential background information, then expand their topic knowledge and vocabulary throughout the year. The Benchmark Curriculum is aligned with the American Common Core Standards and provides space for real-world perspectives. The alignment with authentic educational situations captures the minds of learners. The students spend 3-4 weeks on a unit, exploring multiple texts around a central idea. As they progress through each unit, students will work on inquiry-based assignments to demonstrate the skills they learned. Science experiments, activities that utilize research and presentation skills, as well as art and craft exercises foster hands-on experiences with the unit topics.
*https://www.benchmarkeducation.com/benchmark-advance-adelante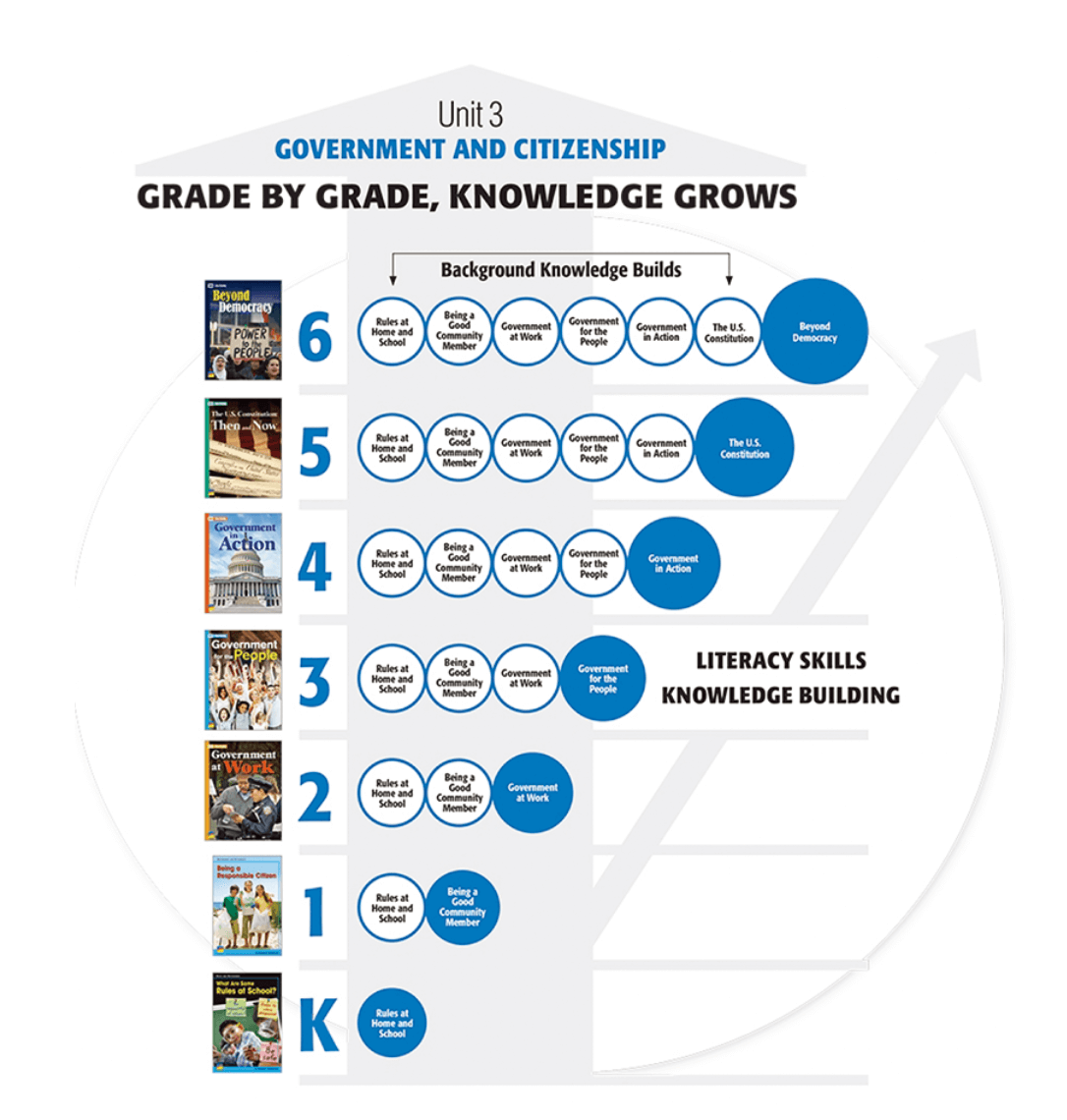 03.Reveal Math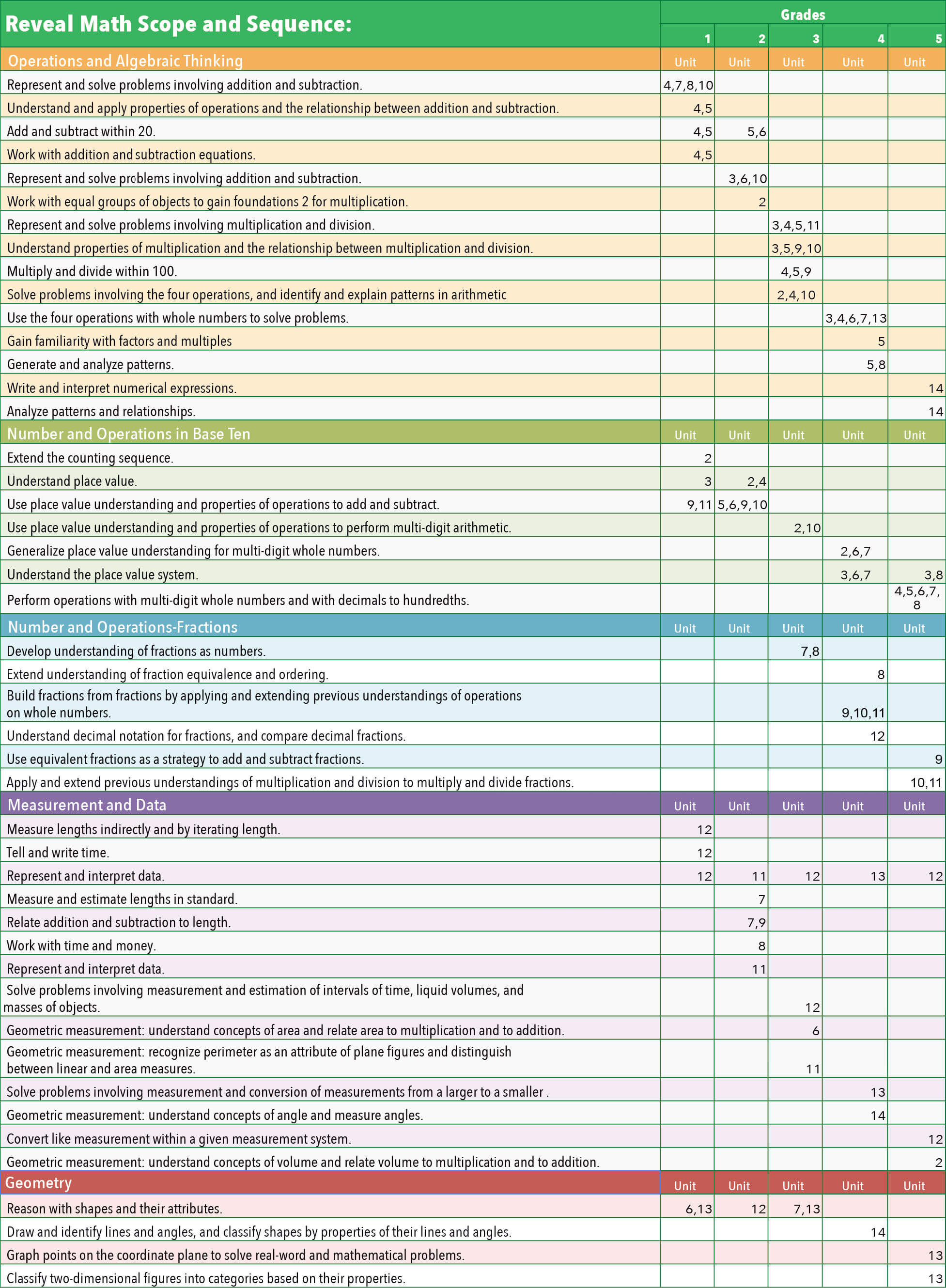 We utilize the Reveal Math curriculum and methodologies, which is based on the American Common Core Standards. The insightful instructional resources aid in effective differentiation and the promotion of a growth mindset. Students explore their curiosity with mathematical examinations and discovery that deepens conceptual understanding. The program has a variety of possibilities with purposeful technology that creates an active classroom experience. Each new skill is introduced with sense-making routines and a focus question to help students develop their own mathematical ideas before moving to the abstract concept. Teachers and parents will understand the student's progress through a range of assessment tools that the Reveal Maths curriculum offers.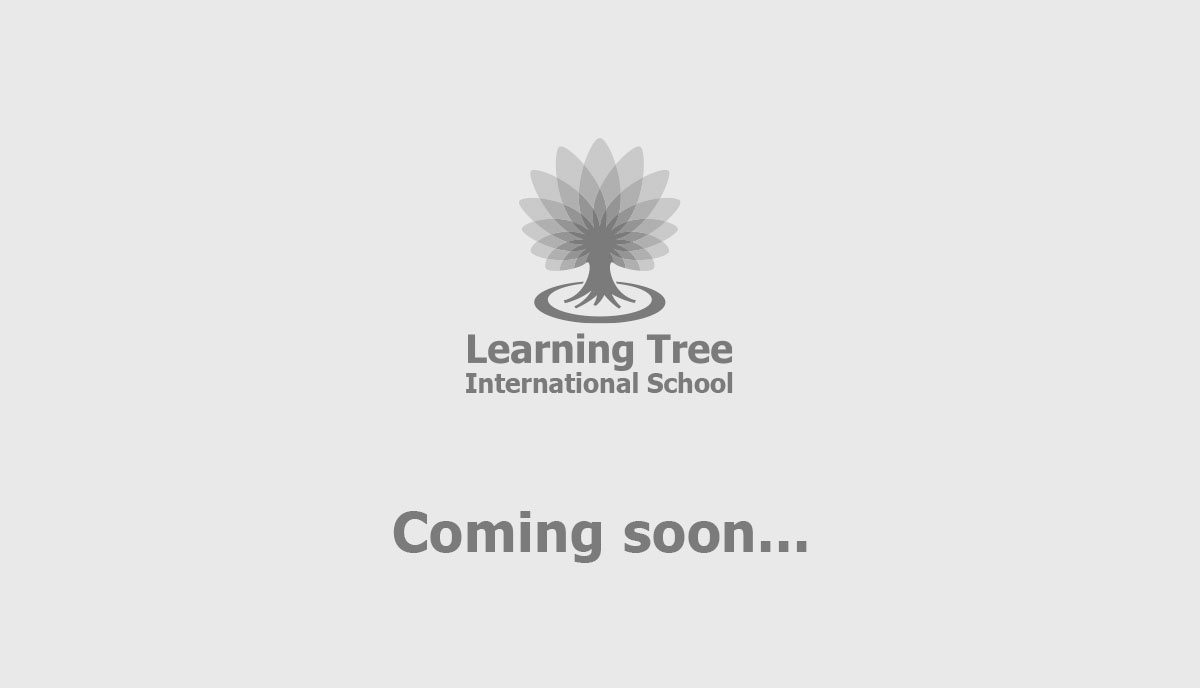 Full-Time
Full-time follows an extensive and diverse curriculum, including practical life skills and multi-cultural understanding. Additionally, for the morning elementary program, our STEM program helps foster digitally literate individuals through typing, programming, and other computer skills. Students learn to master fundamentals and express their creative minds through our multifaceted arts program which encompasses fine arts, performance arts, martial arts, and music. Teaching and learning are differentiated according to each student's unique abilities and interests through academic centers and individualized practice.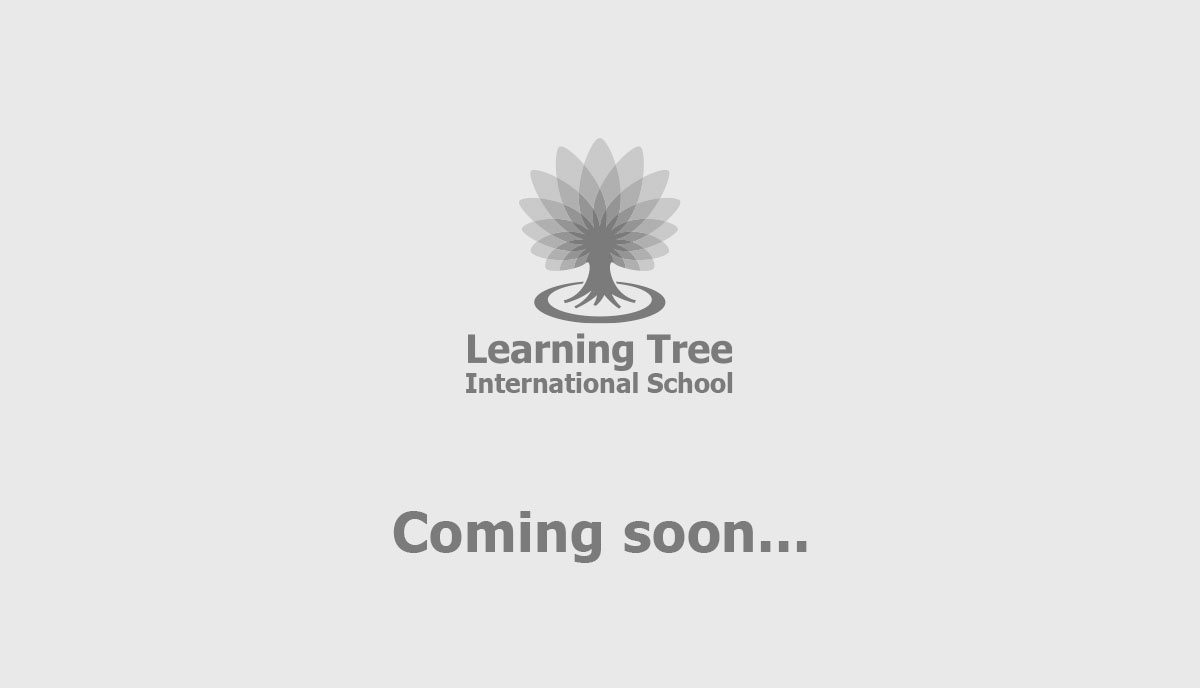 Dual-Schooling
Learning Tree is starting an exciting new program to continue your child's international education. We understand that some families have an interest in attending Japanese elementary schools, but hope that their child will maintain and improve their English level. We also know that there are families that value our style of education and would like an opportunity to continue with us after kindergarten. In April 2015, we started an elementary education program designed to work alongside your child's elementary school. The curriculum will be based around the new Common Core standards used by schools in the United States. At the conclusion of the Academic year, each student will be given an officially proctored exam that shows that they have achieved national standards for that grade level. We will be using a standardized test that is commonly taken by American private school, public school, and even home schooled children.
Elementary Application for 2024
---
Elementary Application for 2023